Plastic bags, film and wrap can't be recycled in most curbside recycling bins. Instead, take them back to retail and grocery stores for recycling.
2023-09-25 plastic bag recycling, plastic film recycling, amazon plastic film recycling, How2Recycle Store Drop-Off label, overview
Home
Find a Drop-Off
What to Recycle
FAQs
About
Recycle Your Plastic Bags, Film and Wrap at Participating Locations Enter your zip code or address below to find participating drop-off locations in the United States. Most curbside recycling programs do not currently accept plastic bags, film, and wrap. Store drop-off programs have been the primary means of recovering clean and dry bags, film, and wrap for more than 20 years. Retailers usually consolidate the material with other film like pallet wrap at their distribution centers and then sell the material to companies making products like composite lumber, bags and film, containers, crates and pallets.

Plastic Resin Producers, Converters and Brand Companies
Help keep this resource available to the public. Join the Plastic Film Recycling Project U.S. Contact Stina to get involved.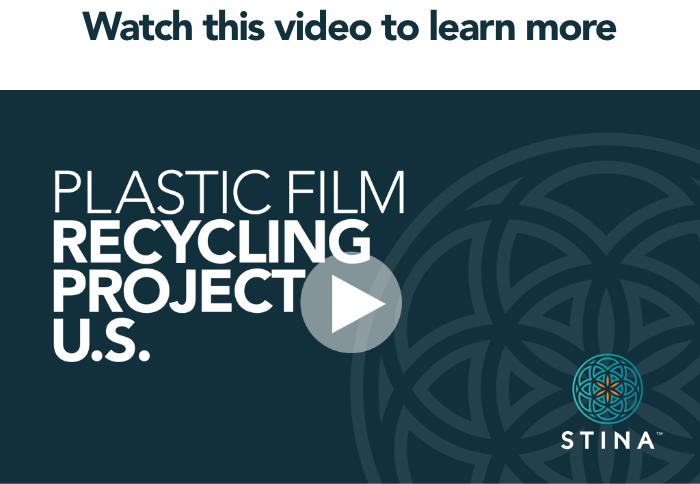 Contact Stina
Stina Inc. manages BagandFilmRecycling.org and the Drop-Off Directory


What our users had to say!
"Thank you so much for the work you do. I appreciate any solutions to reducing plastic waste." - California - "Thank you for providing these recycling resources!" - Illinois - "Thank you for providing this directory" - Georgia - "Thank you for all you are doing to empower people to recycle" - Pennsylvania - "Aloha to you all for your care!!!!" - Hawaii - "Thank you for the service you provide. Perhaps when I retire, I'll find some time to volunteer to help you out!" - New Jersey -
THE PLASTIC POLLUTION PROBLEM
Plastic film is an advantageous material choice for energy savings, transport, lifestyle, and GHG reduction. Its also a major concern for the planet. Plastic film and bags are lightweight and easily carried by wind and water directly into the ocean. Once there, they persist for hundreds of years, breaking down into smaller, often toxic particles that are ingested by marine life, from the tiniest plankton to the largest whales. Addressing this problem requires producer and stakeholder collaboration to reduce plastic waste while collecting what exists from consumers and businesses for recycling.
Here's how you can help
7 WAYS TO TAKE ACTION TO REDUCE PLASTIC WASTE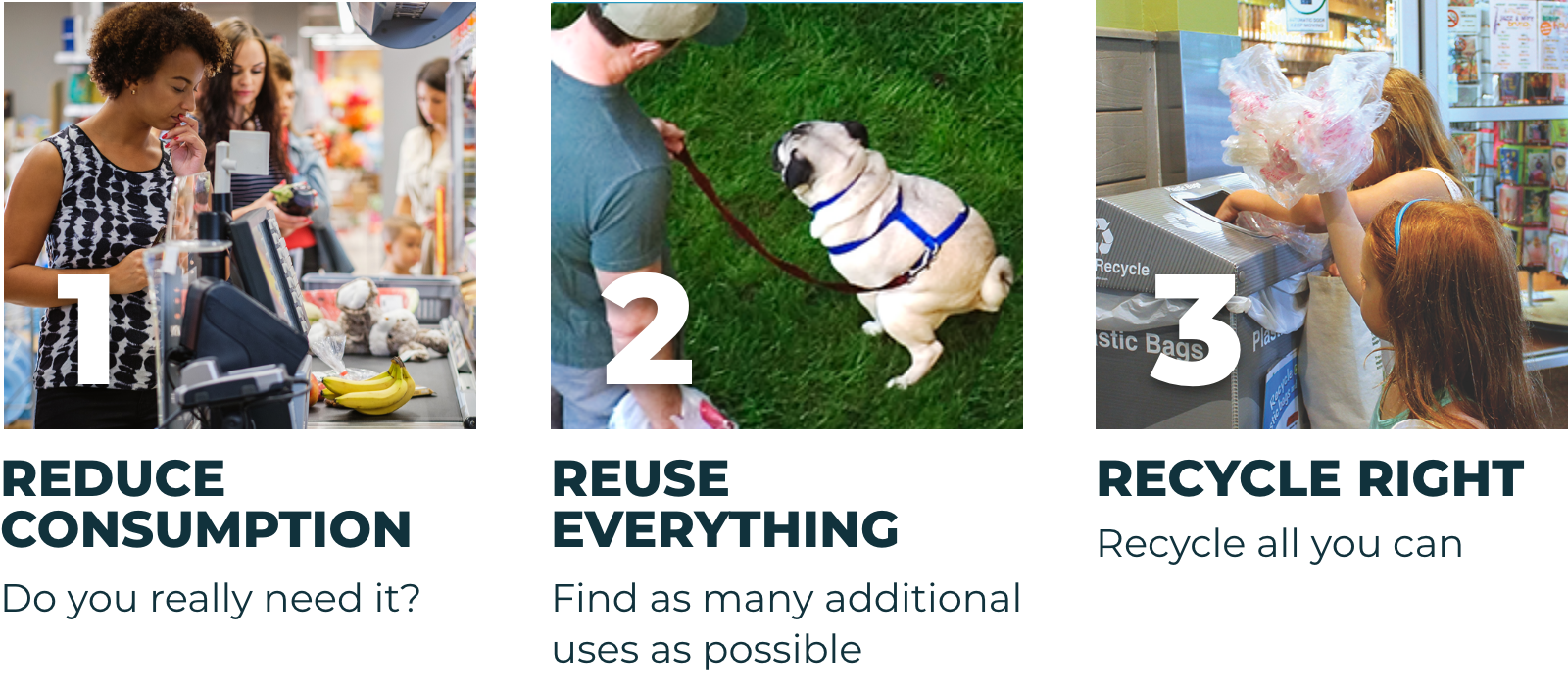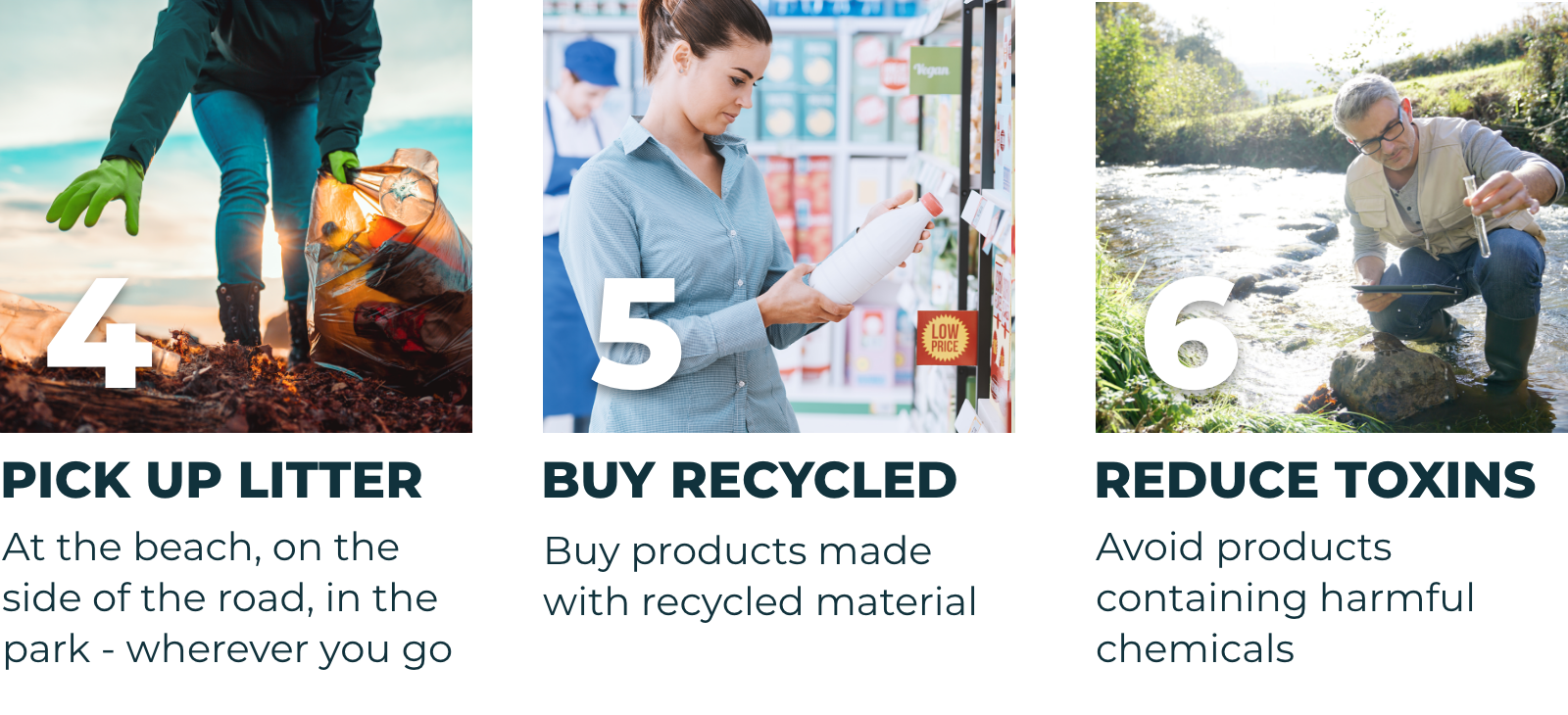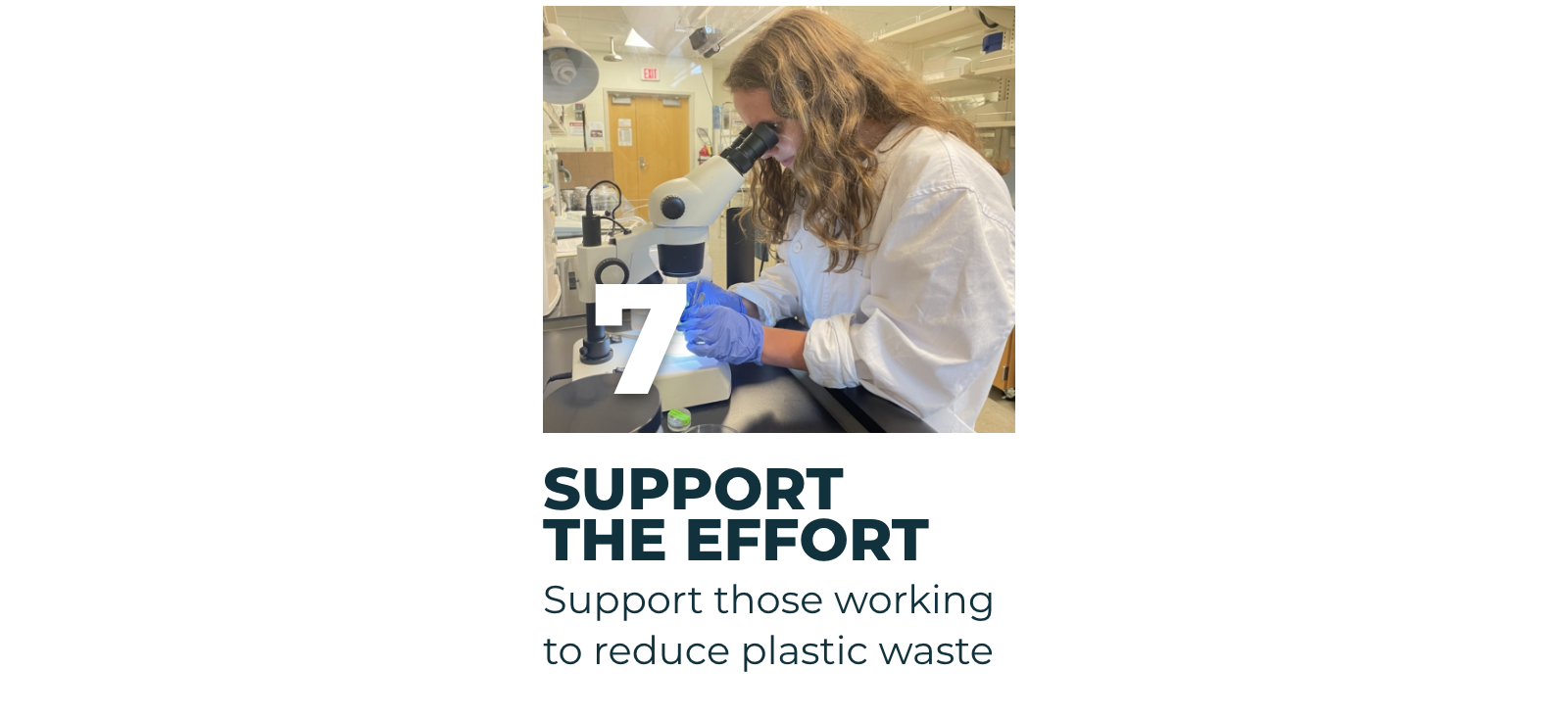 Learn what can be recycled at drop-off locations.
What to Recycle
Have a question? Check out our helpful FAQs.
FAQs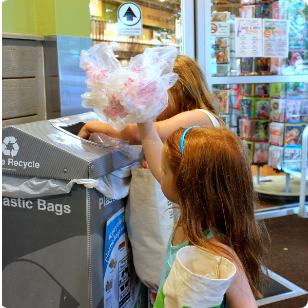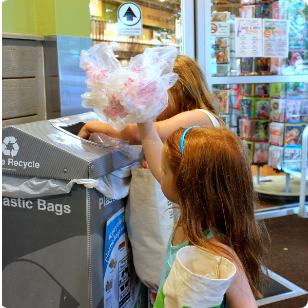 Look for marked bins at store entrances and exits.